LED Trailer Sign Hire
Looking to take advantage of outdoor digital signage for your business, advertising, event or promotion?
Outdoor LED trailer advertising screens are big and bright, they draw a lot of attention, making them ideal for outdoor events, trade shows, and product launches.
Crystal Clear offers a number of LED trailer options including wide display trailers (2880mm Wide x 1600mm High) and solar powered trailers. Our short to long term lease hire plans can suit your budget, whether it's a weekend event or month-long promotion.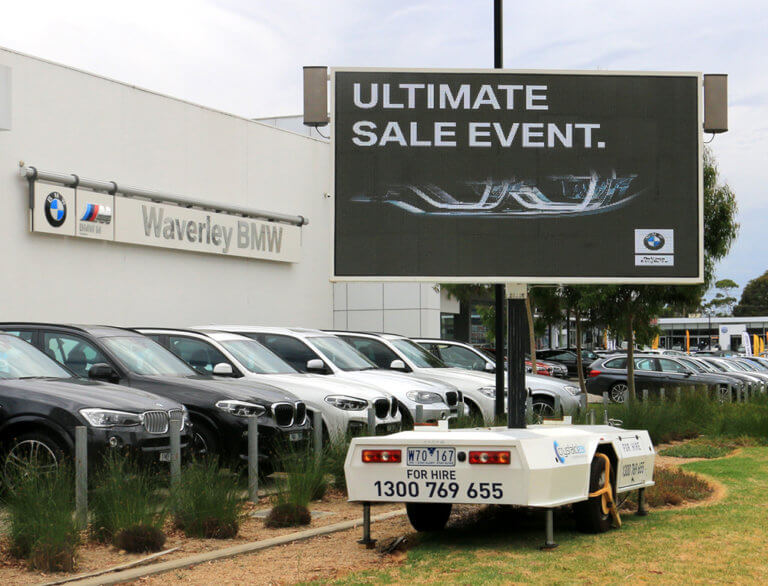 Compact P6 Outdoor Advertising LED Screen
Trailer Specifications:
W: 1800 mm | L: 2800 mm | H: 2400 mm
Full Color (SMD) Display 2560X1600 mm
Viewing Distance – 5 to 100 Mts
High Refresh Rate >1920Hz
Automatic Brightness Control Sensors
High Brightness >6500 nits
3G or Wireless control for easy programming
High Quality Steel and Aluminum construction
Water and Weatherproof construction
Wheel chains and Security lock options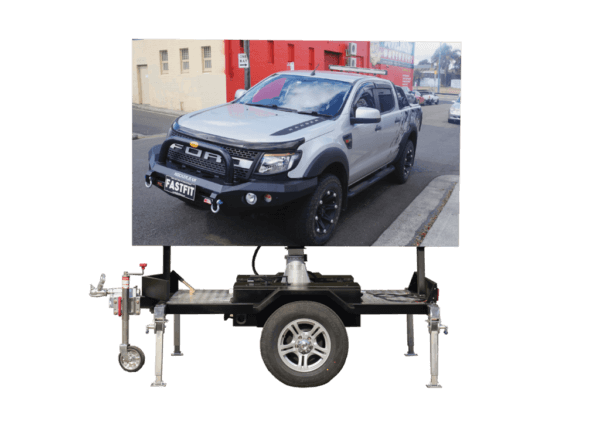 Solar Powered Outdoor Advertising Screen
Trailer Specifications:
W: 1800 mm | L: 2800 mm | H: 2400 mm
Full Color (SMD) Display 2560X1600 mm
Viewing Distance – 5 to 100 Mts
High Refresh Rate >1920Hz
Automatic Brightness Control Sensors
High Brightness >6500 nits
3G or Wireless control for easy programming
High Quality Steel and Aluminum construction
Water and Weatherproof construction
Wheel chains and Security lock options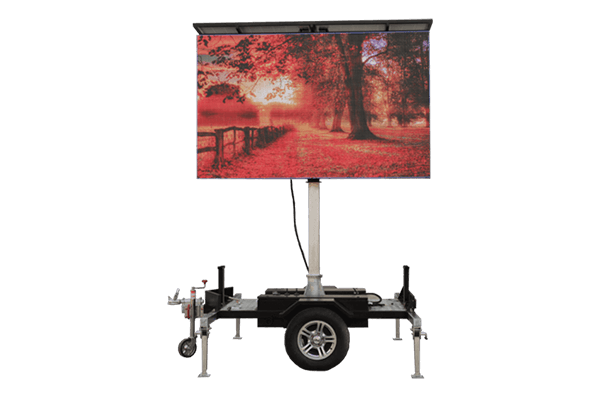 Large Event Style Outdoor Screen
Trailer Specifications:
Display Size (2880mm Wide x 1600mm High)
Trailer Size 4460mm x 1590mm x 2520mm
Waterproof, Speakers x 2, Wide Range of Image Files Supported
Mains Powered 240V 10 Amp, GPS Tracked, Wheel Lock
Content Management Included as part of the Solution
Screen Height Adjustable to 3600mm from Ground Level to Top of Screen