Outdoor LED Screen Rental
Get more bang for your advertising buck and generate more sales with Outdoor LED Digital Screen Trailers.
LED mobile advertising screens are an effective way to promote your business in particular when advertising special promotions, product launches and sales. Outdoor Mobile colour LED signs allow you to advertise to thousands of potential customers with high impact and attention-grabbing content.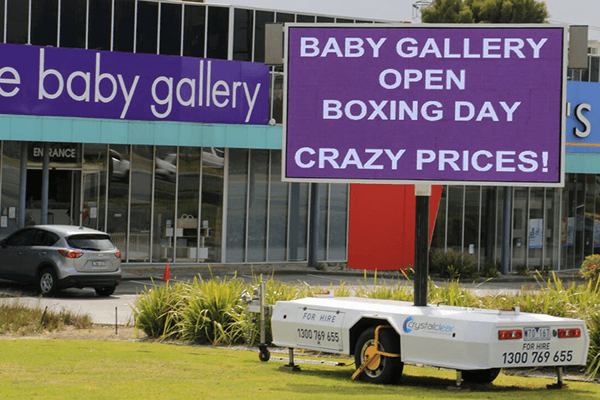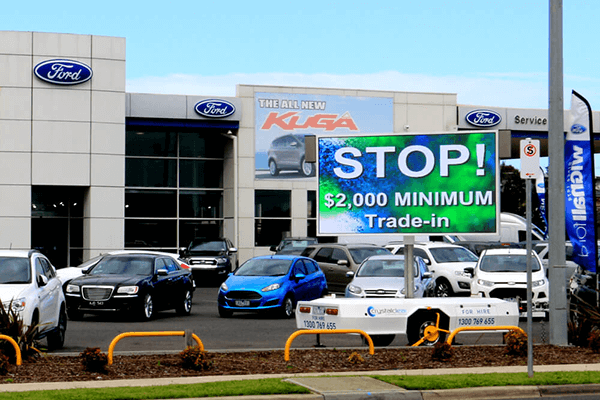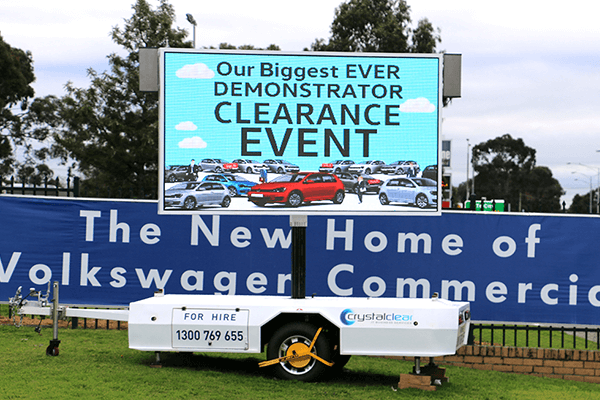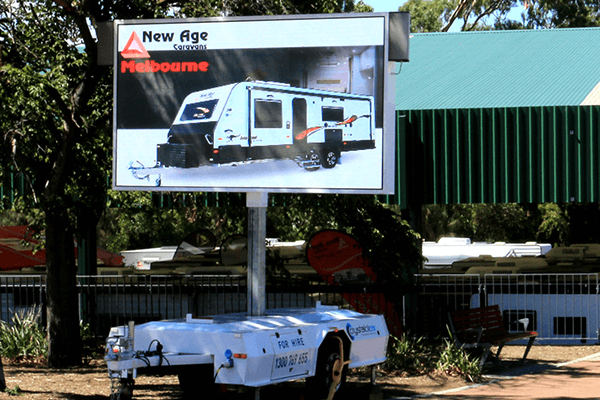 Outdoor Digital Advertising With LED Screens
Renting an outdoor mobile colour LED sign is an affordable way to create an impact on audiences for any sales event or promotion. In today's competitive market you simply cannot afford to ignore the benefits and advantages that LED hire trailers can offer. LED hire signs stand out, draw attention and can deliver your marketing message to your target audience.
Outdoor digital screens allow you to advertise in a clear and concise manner with call-to-action messaging designed to pull customers into your store or showroom. Your business to stand out from your competitors with high impact messaging and attract new customers.
Automotive Marketing
Crystal Clear Digital are the experts when it comes to road side automotive marketing. Our LED screens offer a powerful way to promote special offers, advertise new car models and promote sales. Roadside LED screens can target thousands of  passing motorists with vibrant, dynamic messaging.
Ideal for:
Product Launches
Trade Shows
Sales Events / Specials
Short & Long Term Hire Available
LED Trailer Specifications:
1. Display Size (2880mm Wide x 1600mm High)
2.Trailer Size 4460mm x 1590mm x 2520mm
3. Waterproof, Speakers x 2, Wide Range of Image Files Supported
4. Mains Powered 240V 10 Amp, GPS Tracked, Wheel Lock
5. Content Management Included as part of the Solution
6. Screen Height Adjustable to 3600mm from Ground Level to Top of Screen
Benefits:
Get noticed
Maximise your exposure to traffic
Advertise to customers 24/7
Attract new business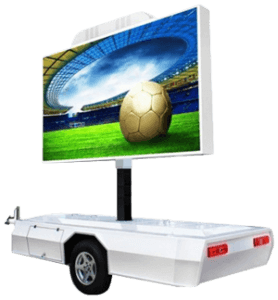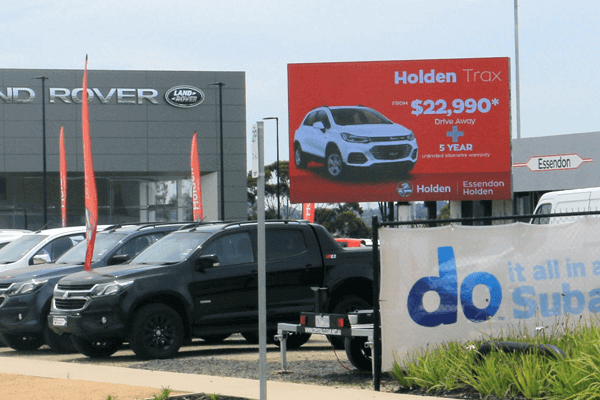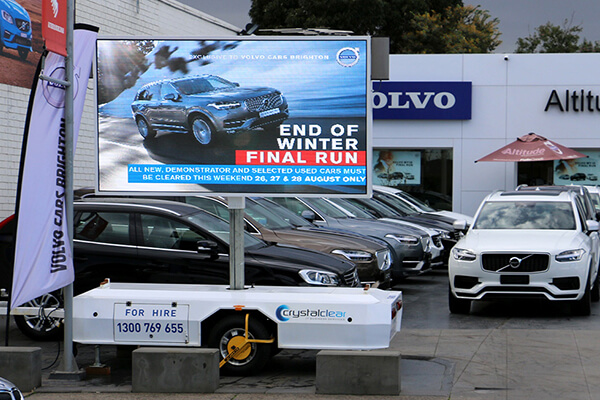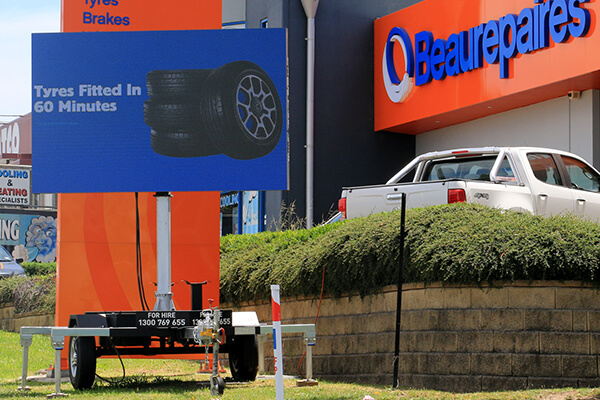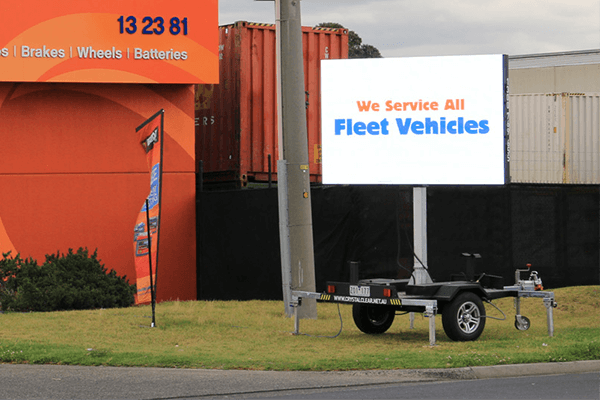 Advertise 24/7 Come Rain, Hail or Shine
Our outdoor LED hire screens and solar powered LED screens are rated for outdoor usage, meaning they can withstand a substantial amount of impact from the elements. Our quality mobile LED screen are glare-resistant so you can still see the images on the screen clearly and brightly, even when in full sunlight.
LED mobile advertising trailers win hands down against static signage because they are mobile and can suit any condition and location such as yards, market places, traffic junctions, exhibition areas or by the side of roads. You can reach out to your target audience 24/7, night and day and in both good and bad weather by adopting outdoor LED hire screens.
Any Questions? Contact Us
Use the contact form below and we will get back to you with 24 hours.