Solar Powered LED Trailer Screens
Solar powered LED trailers give you the opportunity to promote your event, cause or product launch in the outdoors without the need for an external power source. If your event is at a school, park or show-grounds our solar powered trailer screens can go where externally powered trailers can't. And with a back-up battery unit, you can have confidence they operate every time.
Our solar powered trailer screens comply with Australian Standards, are all season weather-proof and operate 16 hours a day, 7 days a week.
Get your marketing message out come rain, hail or shine with solar powered LED digital trailers.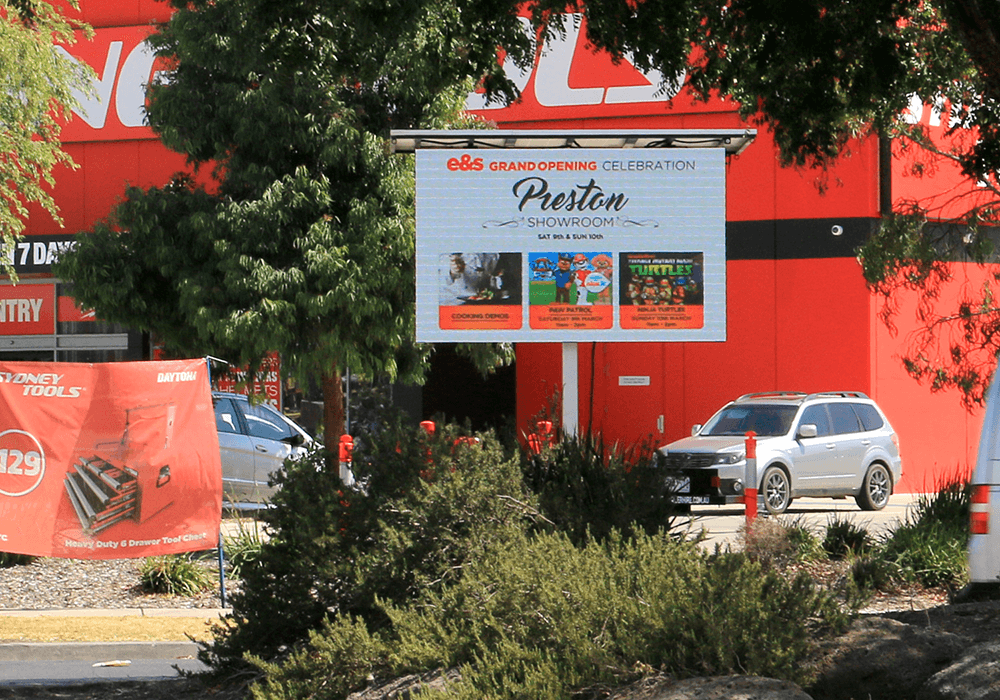 Solar Powered LED Trailer Signs
TRAILER DIMENSIONS:
W: 1800 mm | L: 2800 mm | H: 2400 mm
Full Color (SMD) Display 2560X1600 mm
Viewing Distance – 5 to 100 Mts
High Refresh Rate >1920Hz
Automatic Brightness Control Sensors
High Brightness >6500 nits
3G or Wireless control for easy programming
High Quality Steel and Aluminum construction
Water and Weatherproof construction
Wheel chains and Security lock options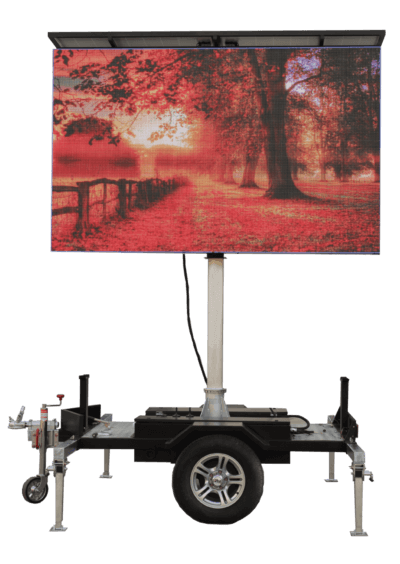 Any Questions? Contact Us
Take full advantage of your event space and engage and connect with thousands of potential new customers with high bright and attention-grabbing content.