Event LED Signs
Draw attention and promote your event or cause with outdoor trailer advertising signs
Mobile LED trailer advertising screens are big and bright, draw a lot of attention and can engage your customers before and during your event having a massive impact on the effectiveness of your event marketing and advertising.
Event LED signs have the ability to bring your event space to life especially in the evening. Whilst traditional signage is difficult to see at night having little impact, outdoor mobile colour LED signs are designed to stand out with high bright images and full colour displays.
Big Screen Advertising Melbourne
Ideal for:
Product Launches
Trade Shows
Sales Events / Specials
Short & Long Term Hire Available
Benefits:
Get noticed
Maximise your exposure to traffic
Advertise to customers 24/7
Attract new business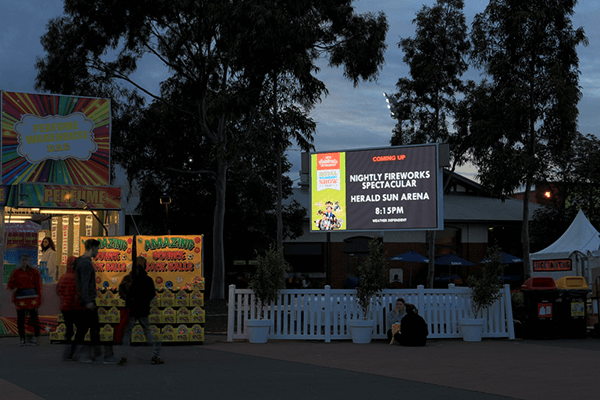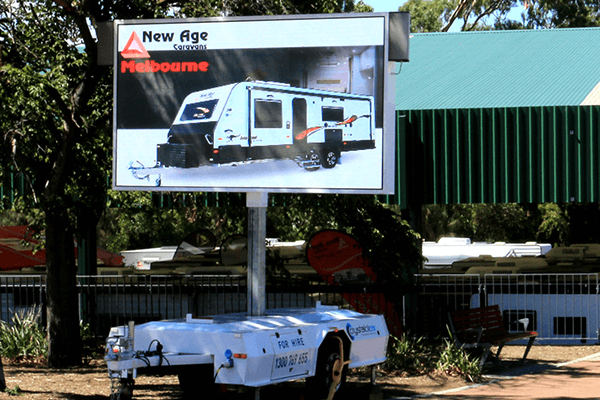 LED Trailer Specifications:
1. Display Size (2880mm Wide x 1600mm High)
2.Trailer Size 4460mm x 1590mm x 2520mm
3. Waterproof, Speakers x 2, Wide Range of Image Files Supported
4. Mains Powered 240V 10 Amp, GPS Tracked, Wheel Lock
5. Content Management Included as part of the Solution
6. Screen Height Adjustable to 3600mm from Ground Level to Top of Screen
7. Screen is capable of 360 rotation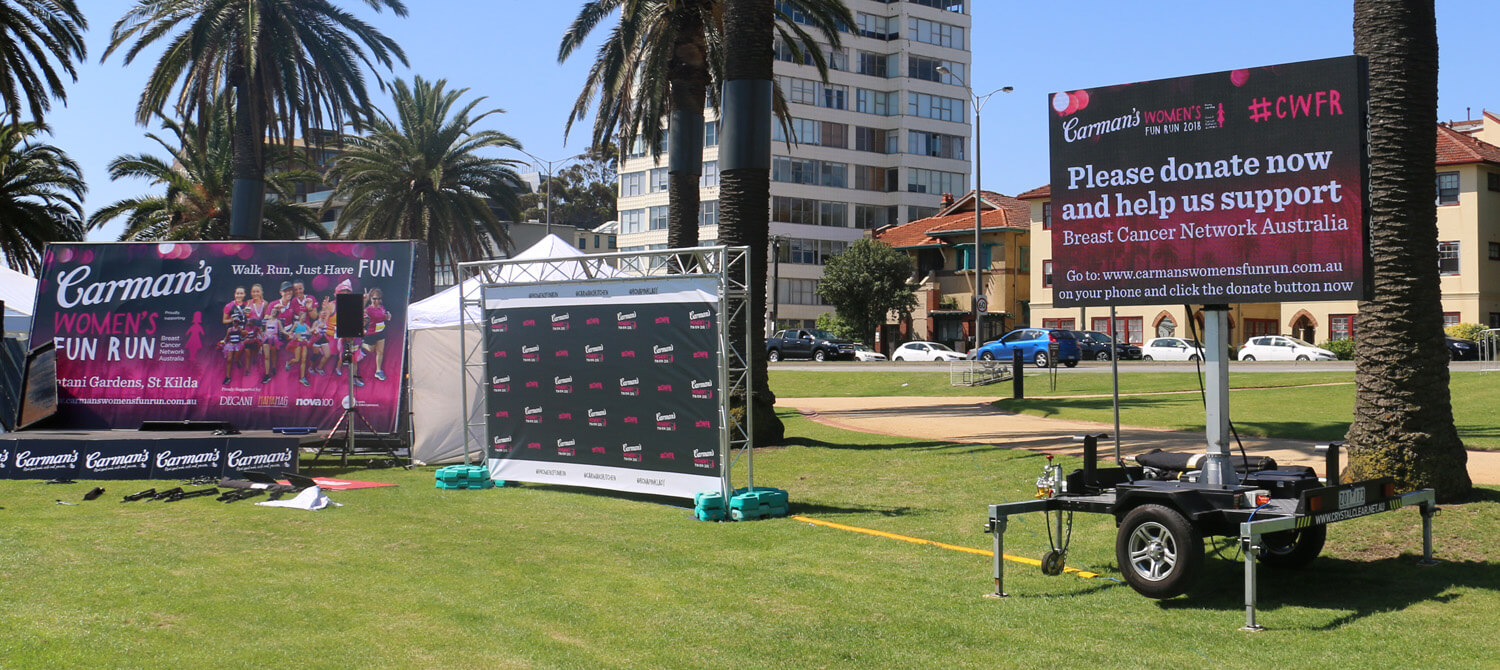 Engage With Your Customers With Big Screen Advertising
Big screen advertising with Outdoor LED hire screens engages with your audience demographic with changing content designed to inform potential customers and event attendees of special offers and relevant information. Your promotional message, cause and advertising can be delivered dynamically ensuring it resonates with your audience at the right time.
Social Engagement
They are also ideal to use as social media walls and can display twitter feeds and live updates from other social media platforms, the LED hire trailers can generate huge engagement from guests who can tweet about the event using event-specific hashtags – which is great PR.
Managed Content
Content is managed by Crystal Clear Digital and updated as directed by the customer. Our mobile LED advertising signs can be updated remotely allowing for instant content updating and speed to market with offers, specials and promotions.
Any Questions? Contact Us
Take full advantage of your event space and engage and connect with thousands of potential new customers with high bright and attention-grabbing content.