In-store Digital Signage Solutions
Win new business by delivering up-to-date, relevant content to inform and influence your customer's behaviour at point of sale.
Delivering your message in a reduced time to market is vital in today's competitive business environment, and digital signage allows you to do this with a flexible and dynamic medium providing you with a competitive advantage.
With a in-store digital signage marketing strategy your business can attract more market share, increase profits, improve productivity, develop trust and share information in a time-efficient manner.
Digital Signage Solutions can include:
Video walls and displays
Interactive kiosks
Digital billboards
Managed content
These digital solutions are idea for showrooms, waiting rooms, retail outlets, hospitals, hotels, banks and schools.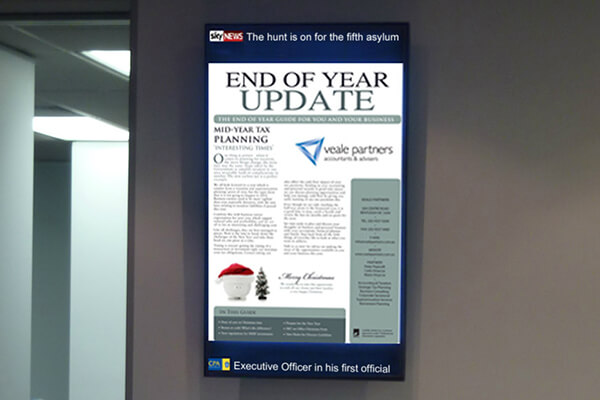 Why Digital Signage Works
Digital signage provides an improved customer experience helping your clients find the solution they are looking for.
With an in-store digital signage you can:
Improve your in-store experience
Improved communication
Improved brand perception
Increase customer loyalty through recognition
Attract more customers by diversifying your demographic through targeted marketing
Keep clients engaged with current content
Create awareness of current trends
Virtual experience over several channels and devices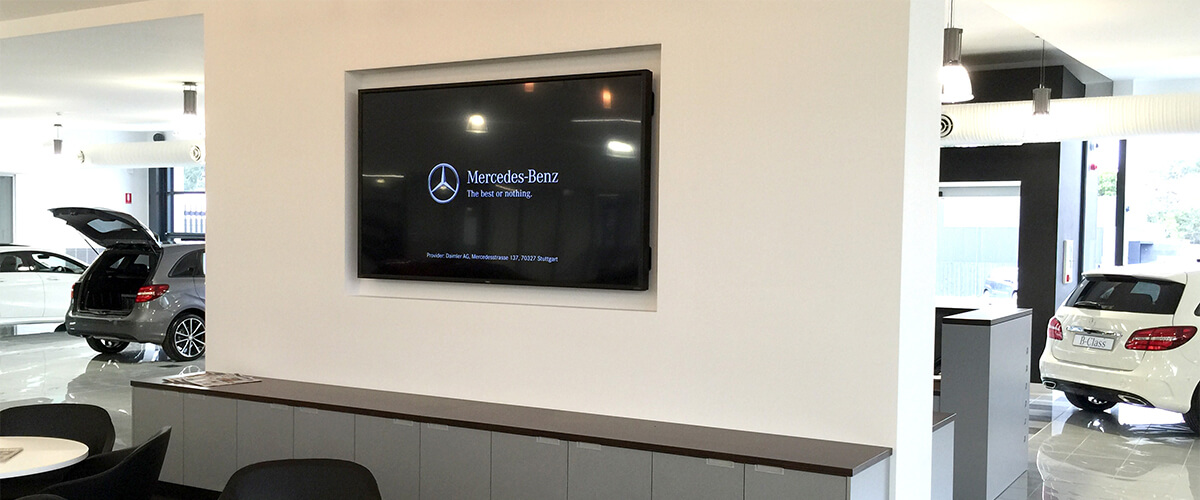 The Benefits of Digital Signage
Secure revenue growth for the long term
Provide entertainment for customers while waiting
Create and enhance store ambience
Effective marketing during peak trading times
Keep staff informed of promotional and in store initiatives
Advertise, promote and reinforce your brand
Combine displays of HD video, still images and internet feeds to capture a wider demographic
Ability to create interactive displays
Visually impact your environment
Emphasise new retail strategies and promotions
Keep product information up to date
Dynamic and current communication
Fully customisable to individual business requirements
Encourage enthusiasm through pro-active marketing
On the fly updates
Utilise reporting tools to track and manage promotions
Easy expansion for greater coverage
It is a new and relevant form of media advertising
Any Questions? Contact Us
Take full advantage of your event space and engage and connect with thousands of potential new customers with high bright and attention-grabbing content.